Een groot artikel over 12 Months of Beauty van Robin en Stefan is te lezen in het "Heart of Hollywood" magazine.
Al eerder stonden 3 van de finalistes van de online verkiezing van 12MOB in dit tijdschrift en nu was het dan tijd voor de twee directeuren.
De titel van het artikel luidt : "Get Ready to Shine" en dat is dan ook precies waar Robin en Stefan voor staan. En dan niet alleen tijdens een verkiezing maar altijd in je leven.
Ook staan er een aantal prachtige foto's van Miss Grand Netherlands 2020, Suzan Lips, in het tijdschrift.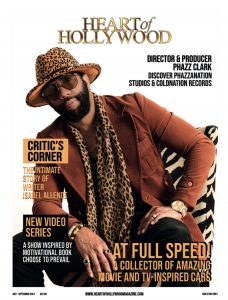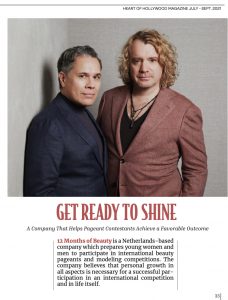 Foto van Robin en Stefan: Johnny ten Have
Om het tijdschrift aan te schaffen: