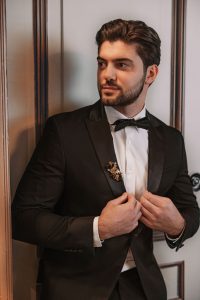 We are proud to anounce the new Mister Supranational Netherlands. Luca Derin will represent our country at the upcoming Mister Supranational finals in July in Poland.
Luca is 25 year old and works as a sales man for a scale up IT company, based in Amsterdam. Luca also works as a model and already has some experience in pageantry. He was born in the south of The Netherlands in a small city called Sittard. Nowadays he lives close to Amsterdam. He also has a bachelors degree in sports and economics.
Luca speaks several languages like English, Dutch, German, French, Italian, Turkish and some Spanish, which comes in handy as he loves to travel.
He will travel to Poland in July after a preparation by 12 Months of Beauty, which already started a month ago. We are sure he will make a huge impression on the Mister Supranational organization and the fans.
Photo by: Johnny ten Have
Hair by: Sanjay Ramcharan for Addict Haarlem
Location: Addict Haarlem
Broche: BaroQco